The Ultimate in Personalized Rolls-Royce Accessories
The Bespoke Boutique allows you to enhance your Rolls-Royce ownership experience and bring your unique vision to life. From luxurious personal touches to thoughtful detailing, explore and personalise your selection for installation at your preferred dealer.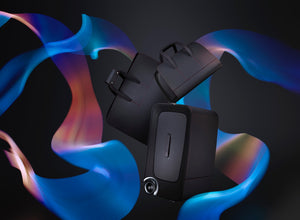 Kinetic Luggage Collection
An expression of powerful purpose. Alluring in its architecture, the collection suits those who hold an undeniable energy. Determined, yet dynamic.

Travelling should be an exciting endeavour, right down to your choice of luggage. From observing the techniques of the Head Butler at a prestigious London hotel, the Goodwood Design Team have created a luggage concept for those who seek to travel in style. Innovative engineering meets exquisite craftsmanship and an elegant aesthetic.
Personalized Cushions
Adorn the interior of your Rolls-Royce with soft, duck feather cushions constructed from the finest leather. Select a perfect finish, with personalised embroidery and individual colourway.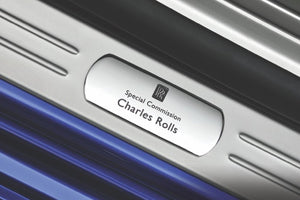 Personalized Tread Plates
Design your own entrance with a personal message or insignia, discreetly engraved onto your treadplates. Available for all Phantom models.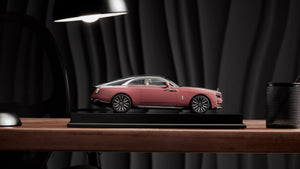 Tailored Indoor Car Covers
Handmade to mirror the contours of your motor car, these tailored covers can be made from a palette of 18 colours, in single or two-tone combinations. Initials, names, crests, insignia or RR monograms can be selected to add a final, customized layer. 
Personalized Illuminated Treadplate
Create an inviting glow to your vehicle with illuminated treadplates, which synchronise with the interior lighting of your motor car. For an immaculate flourish, a discreet message or insignia can be added by a Rolls-Royce master engraver.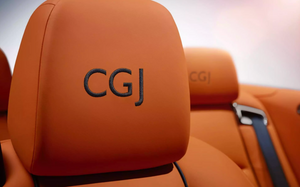 Personalized Headrests
For an understated personal finish, add an elegant monogram to your headrests. Choose up to seven text characters, from three available fonts.